Find the Right Moving Company Today!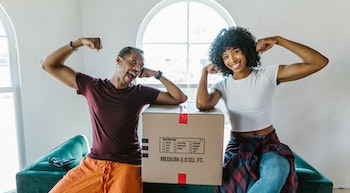 By Julie DeLong, A-1 Freeman Moving Group
If you are changing your residence, often there is a great deal to give thought to: determining your new housing payments, travel time, changing your address, and more. However some individuals skip one essential detail: choosing the right
moving company in Killeen
determined by their unique needs. Our blog can help you take this significant detail and steer clear of unnecessary complications on the big day.
Evaluate Which Services You Require
Not surprisingly, the first step in picking the right moving company in Killeen is to determine which services you will need. If you want to have someone professionally pack your things, load, and unload them for you, a moving company can save you time (and maybe your spine, also.) Using the services of professional movers is a sensible choice if you are moving a long distance as opposed to merely locally, but the pros can help with local moves, too.
Should you be transporting vehicles such as motorcycles or boats, need a handful of things stored for a little bit during your move, or need some pieces assembled and disassembled, various moving companies in Killeen supply services for these things, as well. Check the company's website or give them a call to find out more.
When you know what you are going to need for your move, you are on the best path to researching and picking out the moving company that can meet your needs.
Locate Licensed, Insured, and Experienced Movers
Finding out that you have chosen an unlicensed moving company that could be less than dependable could be a disaster on moving day. Finding a professional mover in Killeen who is reputable, licensed, and insured is crucial. The good news is that it is possible to check the FMCSA website to ensure a moving company you're interested in is licensed by the federal government. If you find your potential moving company's Department of Transportation number here, that means they are licensed.
Knowledge is likewise fundamental. It can be typically wise to go with a more experienced company that may charge a little more instead of risk an unfamiliar mover who will give you an exceedingly low estimation for their services.
Generating a list of potential moving companies in Killeen which are knowledgeable as well as licensed gives you an idea of where to investigate next.
Require Referrals and Look at Reviews
It is not sufficient to make sure your moving company is licensed, however at least the subsequent aspect of your homework is usually uncomplicated: investigating companies' online reviews will give you a sense of what your experience with a particular company may be like. You will get a sense of the associated fee, service quality, and speed.
A lot of moving companies in Killeen will have client testimonials on their website. These are typically great, but you'll also want to conduct your own investigation on unbiased web pages such as Google reviews. If a business has numerous bad reviews, the issues will likely show up here.
If you know of anybody who moved not too long ago, especially in your location, asking for referrals is advisable. You'll also have the chance to inquire regarding their encounter, price, and scheduling.
Obtain Estimates
Understanding how much a move is going to cost upfront will help you to budget for moving day and will also enable you to stay away from any distressing surprises. A lot of movers can provide an in-home estimate, or taking into consideration COVID-19, is capable of doing a quote by means of video chat, if you prefer. These quotes tend to be more accurate as your mover can see precisely how much household furniture they are moving, how difficult the move will be, and how much time it may need. Always make sure to acquire this quote in writing, should a problem come up later on.
When you have quotes or estimates from a handful of companies, it is time to evaluate. The cheapest quote, however, isn't necessarily the best: at times you can save time and hassle by selecting a slightly more expensive, exceptionally reviewed moving company in Killeen above an unknown mover with terrible or no reviews. It's also useful to be sure that your estimate contains exactly what services you are receiving for your money.
Be wary of Possible Danger
It's a good practice to go with your gut. When a specific thing seems off, it may be right to move on (no pun intended) to another moving company on your list. Trustworthy movers have to be licensed and insured. Estimates that appear too good to be true are one additional potential red flag.
Are You Taking the Leap Soon?
If you are moving, there are tons of specifics to take into consideration, and your moving company is going to be one of the greatest aspects into if your change of residence proceeds successfully or becomes a nightmare.
With the right professional moving company, your move will go far more smoothly, and you will have more time to enjoy the experience of settling in your new home. If you have questions, call us at A-1 Freeman Moving Group in Killeen. We are ready to help.
Request a free quote