Professional Corporate Relocation Services available in Killeen
Our Wide Range of Killeen Corporate Relocation Services Can Accommodate The Demands of Any Client, No Matter The Complexity or Distance of The Move.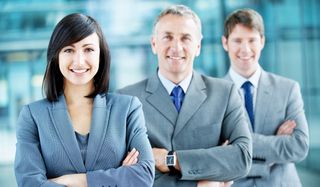 It makes no difference if your company is relocating across town, across the country, or across continents, we can draft a corporate relocation program specifically for your needs and those of your employees. The provisions we offer go from the most essential relocation services, to installation, to
records management
and all manner of services in between. Many corporate clients seek us out for our employee relocation and real-estate assistance. In addition, we routinely handle logistics shipments – moving those special high-value pieces for which only the safest, most efficient transport will suffice. Rest assured, all of us at A-1 Freeman Moving Group are passionate about providing you and your people with an amazingly convenient corporate relocation experience – an experience that keeps you up and running with as little disruption as possible while your move is in progress.
Key Corporate Relocation Services
To learn more about what our superb, full-service movers can do for your Killeen corporate relocation, call A-1 Freeman Moving Group today or ...
Request a free quote